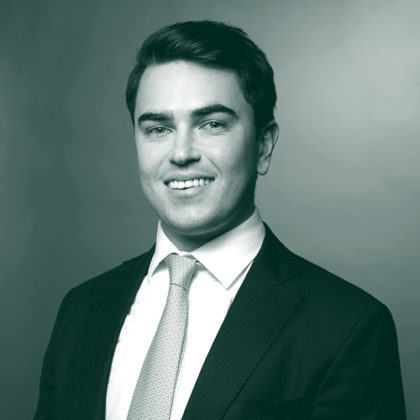 Edward Ring
Partner - M&A - Financial Lines
London, UK
Edward is a Partner in our Mergers and Acquisitions team, supporting our clients' complex mergers and acquisitions activity.
Edward is a law graduate from Durham University with a focus on Warranty and Indemnity insurance, advising on a variety of global transactions across a range of sectors, including Renewables, (Bio)Pharmaceuticals, Life Sciences and Financial Institutions. He also works closely with US clients, placing US-style Representations and Warranties Insurance with London-based insurers for European-inbound buyers.
If he wasn't working with McGill and Partners, Edward would probably have opened a restaurant.
"McGill and Partners presented a unique opportunity to join a boutique firm in its infancy and help shape its future in a meaningful way."
To get in touch with Edward, email: edward.ring@mcgillpartners.com
No results found.