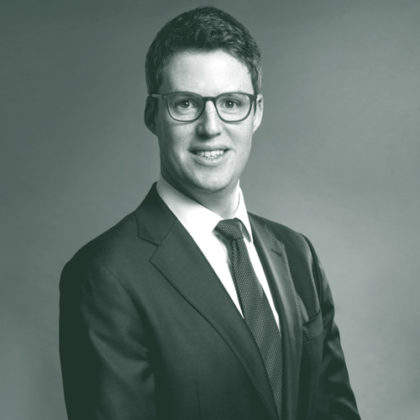 Andy Hill
Partner - Structured Solutions
London, UK
Andy is a Partner in our Structured Solutions team focusing on retrospective reinsurance solutions for P&C legacy portfolios that provide capital and operational relief and can mitigate earnings volatility for our clients.
With a background in insurance M&A and corporate restructuring, Andy has spent over a decade executing P&C legacy transactions for various lines of business in North America, UK, Continental Europe and Bermuda. Andy was most recently part of the Executive Management team of a specialist legacy reinsurer and prior to that, he served as Head of Restructuring for Zurich's legacy division in North America.
If Andy was not working at McGill and Partners, he would be racing something motorised around a track, but perhaps not as fast as he hoped.
"I joined McGill and Partners to work alongside an exceptional group of colleagues who challenge each other in order to deliver the best possible solutions for our clients. Additionally, the company's values are very much aligned with my own."
To get in touch with Andy, email: andy.hill@mcgillpartners.com
No results found.