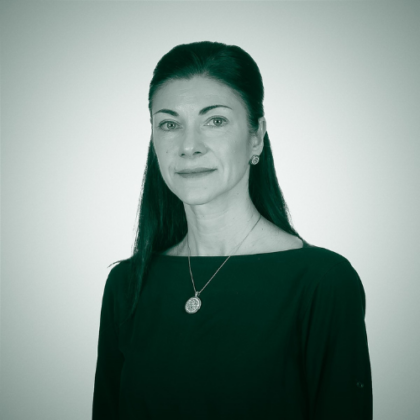 Elena Stefanova
Partner - Claims
London, UK
Elena is a Partner in our Marine and Cargo Claims team, bringing a wealth of experience in handling all aspects of global claims across a variety of classes, with a particular focus on ports and terminals, marine trades and associated liabilities, cargo, stock throughput and specie.
Elena joined the insurance sector 14 years ago handling marine, cargo and travel assistance claims for QBE Europe. Since 2014, she spent 2 years adjusting marine cargo and stock throughput losses at W K Webster within delegated handling and settlement authorities representing global Underwriters. Her career progressed at Integro Insurance Brokers where she utilised her transferable skills into the claims broking environment servicing global and multinational clients focusing on cargo, specie and fine art placements. Elena's claims advocacy expertise shifted towards ports and terminals, marine trades, and associated liabilities through Integro's acquisition of Tysers in 2018 where she held the positions of Senior Broker and lastly, an Associate Director. Elena is a CII certified claims professional progressing towards her Diploma in Insurance and holds a Master of Science Degree in International Finance.
If Elena was not working for McGill and Partners, she would have pursued her passion for dancing, had a successful career as a professional dancer and run her own dancing studio.
"I joined McGill and Partners for the unique opportunity to expand my claims capabilities beyond the ordinary, work alongside an inspiring team of insurance experts and equally contribute, promoting a bespoke claims service footprint globally."
To get in touch with Elena, email: elena.stefanova@mcgillpartners.com
No results found.