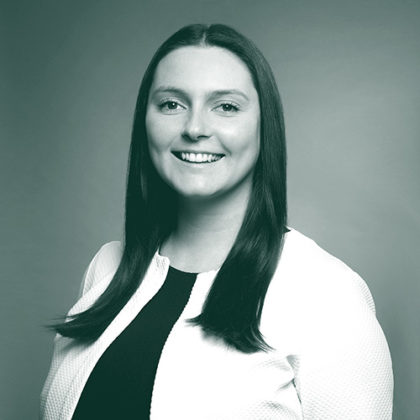 Kathleen Igoe
Partner - Cargo
London, UK
Kathleen is a Partner in our Marine and Cargo team, specialising in Cargo. In her role, Kathleen is routinely active in product coverage and placement strategy discussions with client risk management teams. She also provides the subsequent, high-level, day-to-day account service and support as required, including in relation to marketing and placing functions.
Kathleen has more than 11 years' insurance experience and specialises in the technical design and placement of global programmes for a wide-range of industries, but with a particular focus on commodity trade and related business operations.
If Kathleen was not working for McGill and Partners, she would like to be living in a vineyard in Spain.
"I joined McGill and Partners because I wanted to be part of a company which is new and exciting, and work with people who aren't afraid to look at things in a different way."
To get in touch with Kathleen, email: kathleen.igoe@mcgillpartners.com
No results found.