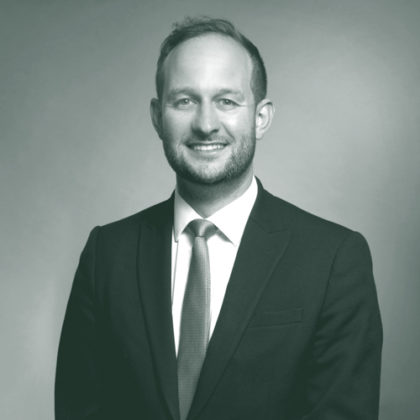 Daniel Wells
Partner - Marine and Cargo
London, UK
Daniel is a Partner in our Marine and Cargo team with specific focus on ports and terminals, marine liability, marine trades and marine professional indemnity.
Daniel has been part of the marine insurance industry for the last 10 years. Before joining McGill and Partners he worked for the Associated British Ports (ABP), the UK's largest Port Group. Daniel has experience in marine operations and is an IOSH accredited Cargo Handler. He is recognised as one of the industry's leading UK marine brokers and has considerable experience with the Canadian, Latin American and Asian markets. Daniel is a former Junior Officer in the Royal Naval Reserve and has a Master's Degree in International Relations.
If Daniel was not working for McGill and Partners he would be up a mountain working as an Archaeologist in Bolivia.
"The best way to predict the future is to create it. McGill and Partners are building a business that is at the forefront of driving innovation and I wanted to be part of it."
To get in touch with Daniel, email: daniel.wells@mcgillpartners.com
No results found.