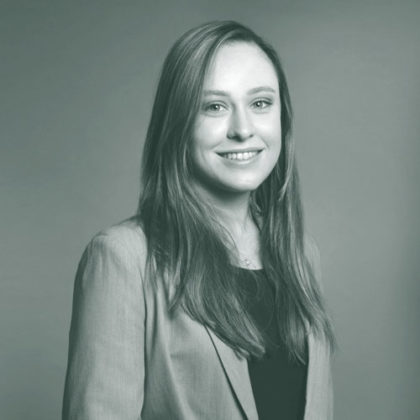 Elizabeth Lovelock
Associate - Structured Solutions
London, UK
Elizabeth is an Associate in our Structured Solutions team, focusing on Portfolio Solutions.
Elizabeth supports the placement of contracts throughout the Structured Solutions team, with a primary focus on the analytical and actuarial side. She joined McGill and Partners as a graduate, having obtained a BSc in Mathematics from the University of Bath and an MSc in Financial Mathematics from Loughborough University.
If Elizabeth was not working for McGill and Partners, she would be running a p√¢tisserie in Paris.
"I joined McGill and Partners to be part of an ambitious and creative company and team, where I know I will be learning every day."
To get in touch with Elizabeth, email: elizabeth.lovelock@mcgillpartners.com
No results found.