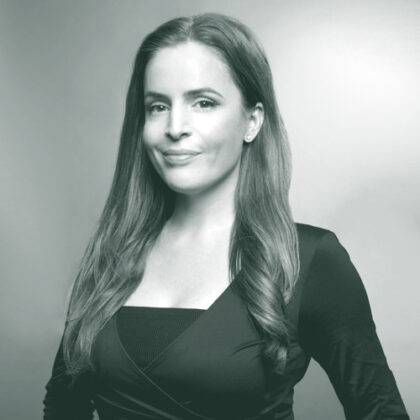 Davinia Melachrinos
Partner - Marine
London, UK
Davinia is a Partner in our Marine and Cargo team, specialising in Hull & Machinery insurance. She is responsible for handling worldwide shipping clients in London, as well as international markets.
Davinia started her career in the Lloyd's of London market in 2005 on the underwriting side with Wellington, followed by Amlin in 2006, and Argo in 2014. She moved to Singapore in 2017 for just over five years where she joined the broking side in 2020 with PWS, focussing on Greek, European and Asian clients, and placements into mainly Asian insurance markets, before relocating back to London in 2022 with McGill and Partners.
If Davinia was not working for McGill and Partners, she would be running a chain of boutique hotels in the Greek islands.
"Joining McGill and Partners was an easy decision to make, as it stood out to me from the start as a dynamic game changer in insurance broking. I particularly value the talent, experience and ambition I am surrounded by, and I am excited to be operating from a platform that makes it possible to provide the best service for our clients."
To get in touch with Davinia, email: davinia.melachrinos@mcgillpartners.com
No results found.