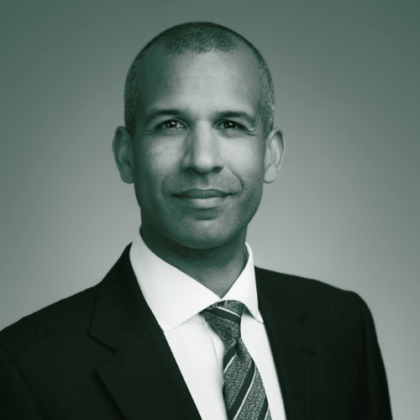 Dominic Mignon
Group Chief Financial Officer
London, UK
Dominic Mignon is Group CFO at McGill and Partners.
Dominic has over 25 years of experience in the industry, having started his career at Benfield delivering impact initially in the reinsurance business (CFO International Aon Benfield 2010-2014). He then became Deputy CFO, Risk Solutions and UK CFO, Aon with a broader remit for all Aon Solution lines, and finally CFO of Human Capital. Dominic previously held the role of Honorary Treasurer at the Insurance Institute of London between 2016 and 2021; and joined McGill and Partners in 2022 as Deputy Group CFO.
Dominic is a member of the advisory board of RATL (Race Action Through Leadership), focusing on elevating ethnic groups that are underrepresented in the insurance industry by working with C-suites to drive action.
If Dominic was not working with McGill and Partners, he would be spending time with his family travelling the world.
"McGill and Partners offered a unique opportunity for me, and I am really excited be part of building a business that is set apart from the rest of the industry. This new opportunity affords me the ability to work alongside innovative and talented colleagues and play a role in supporting future business growth."
To get in touch with Dominic, email: dominic.mignon@mcgillpartners.com
No results found.