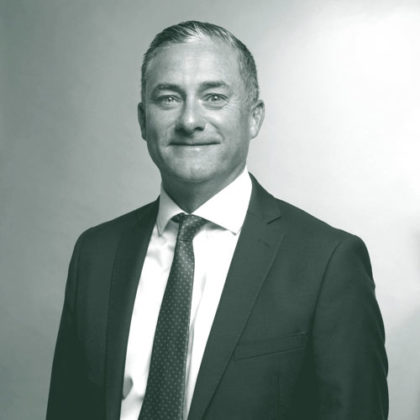 Neil Reader
Partner - Cargo
London, UK
Neil is a Partner in our Marine and Cargo team, specialising in cargo stock throughput placements.
Neil started his career in 1989 at Sedgwick, handling and servicing a variety of Marine Cargo placements from across the world. When Marsh purchased Sedgwick in 1998, Neil focused on large Global Stock Throughput placements predominantly emanating from North America in many different industry sectors. In 2005, Neil left Marsh to join Newman Martin and Buchan (NMB) to help form the Cargo division. During this period at NMB (later rebranded Ed Broking), Neil built strong relationships with many clients providing risk solutions and the placement of intricate Stock Throughput placements. Neil joined McGill and Partners in October 2021 and he is responsible for technical production and marketing within the Marine Cargo team.
If Neil was not working for McGill and Partners, he would be back to school trying to learn Spanish, so he can understand his wife's Spanish family.
"I joined McGill and Partners as I wanted to be a part of a growing, innovative, dynamic company with best-in-class colleagues making a difference in the solutions we provide."
To get in touch with Neil, email: neil.reader@mcgillpartners.com
No results found.