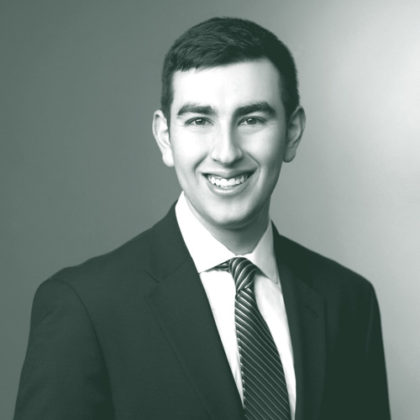 Spencer Levy
Associate - M&A
Greater New York Area, NY
Spencer is an Associate in our Mergers and Acquisitions team and he is based in New York.
Spencer is a graduate of Duke University with a major in Public Policy Studies. He also earned certificates—interdisciplinary minors—in Markets & Management Studies and Policy Journalism & Media Studies.
If Spencer was not working for McGill and Partners, he would be a sports journalist.
"I joined McGill and Partners for the opportunity to work with a dynamic team, in a growing organization."
To get in touch with Spencer, email: spencer.levy@mcgillpartners.com
No results found.