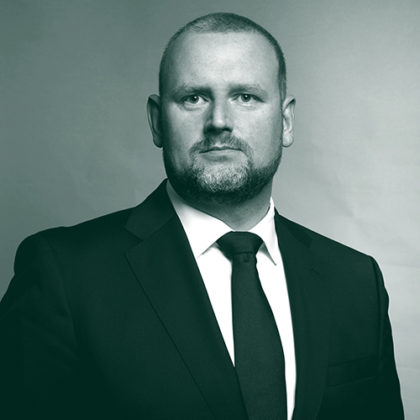 Simon Bradbury
Group Chief Technology Officer
London, UK
Simon is Partner and the Group Chief Technology Officer at McGill and Partners, responsible for the strategic direction and execution of the firm's global information technology. He provides oversight for technology and information security, driving innovation, value, optimisation and efficiency across the company.
Simon brings over 20 years of technology experience to his position. During his career, he has worked in multiple senior and consultant Technology roles across different industries, most recently focusing on the financial services and banking sectors. The remit of these roles included responsibility for functional build-outs, strategy setting and technical delivery. Simon has gained broad experience working within established large global corporation, start-ups and businesses which are undertaking transformative change and enjoying rapid growth. Simon has spent considerable time delivering technology across different territories, including 18 months based in Latin America.
If Simon was not working for McGill and Partners, he would likely be a restaurateur.
"Having had the privilege of working with McGill and Partners in a consultative capacity previously, when the opportunity arose to join on a permanent basis, I did not hesitate. The Contract of Trust and the culture within the firm are like nothing I have experienced previously. I knew it would be exciting, challenging and incredibly rewarding to be part of a business which has a supporting view on technology."
To get in touch with Simon, email: simon.bradbury@mcgillpartners.com
No results found.