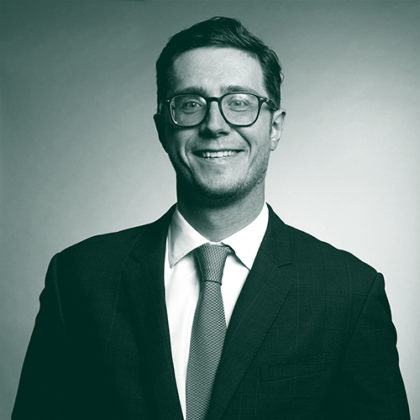 Stephen Riechelman
Partner - European Sales
Dublin, IE
Stephen is a Partner in our European Sales team and is responsible for growing our portfolio and managing major client relationships across the EU.
Stephen brings fifteen years of industry experience having previously worked for AIG, Marsh and Willis in a variety of client management roles. Prior to joining McGill and Partners he was based in the Middle East where he supported corporates from across the region in identifying and managing risk with a particular focus on large, complex placements and clients with substantial multinational exposures. Over the course of his career, he has worked across a variety of industries, including energy, heavy industry, infrastructure, power and real estate.
If Stephen was not working for McGill and Partners, he would probably be off somewhere making better use of his degree in Anthropology.
"I joined McGill and Partners because bigger is not necessarily better when it comes to delivering what counts for clients."
To get in touch with Stephen, email: stephen.riechelman@mcgillpartners.com
No results found.