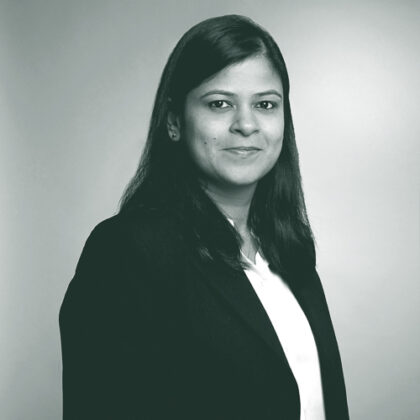 Shwetha Balaji
Development Lead - Technology
London, UK
Shwetha is our Development Lead in our Technology team. She is responsible for application development, working closely with stakeholders driving software development, ensuring best practices. As an ardent believer in agile delivery, she will be focused on continuous learning and empowering the teams to deliver a positive impact in every aspect.
Shwetha has over 18 years of technology experience with expertise in architecture, solution design, and technical delivery working in education, not for profit, public sector and high-tech sectors. During her career, she has led design and delivery of secure and scalable global solutions, driving growth, customer experience, and operational efficiencies. Having worked on the ground in engineering teams, she has a deeper understanding of complex technical ecosystems.
If Shwetha was not working for McGill and Partners, she would be working with young children in an academic set up.
"I joined McGill and Partners for an exciting opportunity to spread my wings in a fast-paced organisation that truly values their clients and talent. I look forward to contributing to our innovation and growth."
To get in touch with Shwetha, email: shwetha.balaji@mcgillpartners.com
No results found.