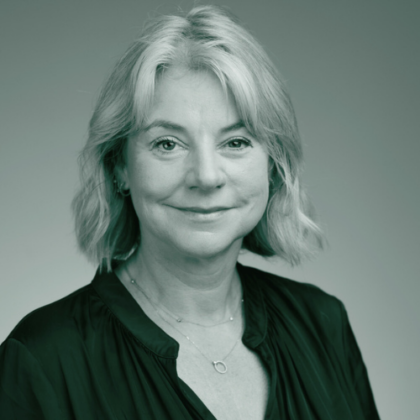 Kate Vacher
Chief Executive Officer McGill and Partners Bermuda
Bermuda
Kate is a Partner and CEO of McGill and Partners Bermuda. Kate is providing strategic direction to our specialty and reinsurance teams to improve access to the Bermuda market and create new business opportunities.
Kate has over 25 years' experience working in both the London and Bermuda markets. She worked as a Property Reinsurance underwriter for several Lloyd's Syndicates before joining the founding team of Aspen Insurance in 2002. Since 2007 Kate was Director of Underwriting for Aspen Group and worked closely with the insurance and reinsurance teams across Property, Casualty and Specialty classes. Kate was also the Active Underwriter of the Aspen syndicate for 6 years before moving back to Bermuda to become the CEO of Aspen Bermuda which she left shortly after the sale of Aspen to Apollo in 2019.
If Kate was not working at McGill and Partners, she would be retraining to be a psychologist in order to try to help teenagers with mental health issues.
"I joined McGill and Partners as I became quickly excited by the vision, the momentum, and most importantly the very distinct culture which is so wonderfully different to most of our industry. This is a great team and I want to contribute to the journey."
To get in touch with Kate, email: kate.vacher@mcgillpartners.com
No results found.