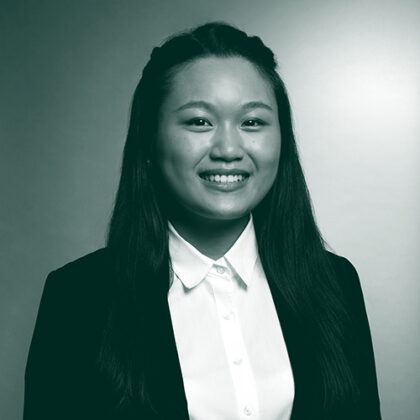 Trang Diep
Associate - Marine & Cargo
London, UK
Trang is an Associate in our Marine and Cargo team, specialising in Cargo. In her role, Trang is focusing on providing support to members of her team through drafting MRCs on various placements, producing invoices, processing, and working closely with clients and underwriters. She is continuing to build and develop upon her existing Cargo knowledge and skills.
Trang holds a Bachelor of Arts degree in Human Geography and spent a semester studying at the University of Sydney in Australia where she did an Interdisciplinary Module with QBE, focusing on how climate change will impact the insurance industry within the next 30 years. Prior to joining McGill and Partners, Trang volunteered teaching Vietnamese to children to help strengthen their mother tongue and cultural roots before transitioning to tutoring online alongside KS1 to GCSE Maths during lockdown.
If Trang was not working for McGill and Partners, she would be on a Working Holiday Visa in another country, trying to build a career and being surrounded by lots of sun and biodiversity.
"I joined McGill and Partners because I was impressed by the welcoming, friendly nature of their employees and their willingness to help develop my knowledge and skills in the industry. I am excited to be a part of a company that offers opportunities for development and the ability to work alongside many talented people."
To get in touch with Trang, email: trang.diep@mcgillpartners.com
No results found.