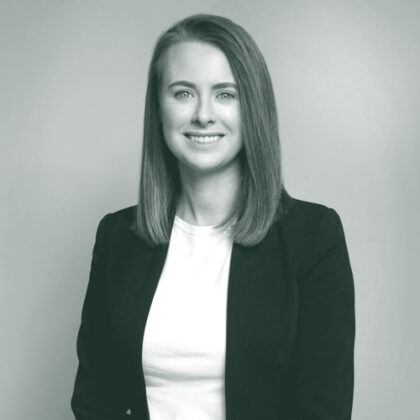 Sarah Dickenson
Partner - Structured Solutions
Dublin, IE
Sarah is a Partner in our Structured Solutions team, creating unique and complex solutions for our clients.
Sarah began her career over 10 years ago in Dublin, working for a large Canadian multinational. She then moved to London and joined Faraday Syndicate as an Underwriter where she was predominately focused on underwriting North American Casualty Treaty. Sarah holds a Bachelor of Business Studies degree with a Major in Risk Management and Insurance from the University of Limerick, Ireland.
If Sarah was not working for McGill and Partners, she would be a travel blogger.
"I joined McGill and Partners to work in an entrepreneurial environment which promotes a refreshingly different approach for clients and markets."
To get in touch with Sarah, email: sarah.dickenson@mcgillpartners.com
No results found.