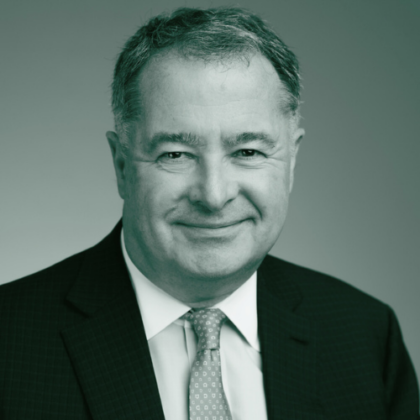 Steve McGill CBE
Chief Executive Officer
London, UK
Steve is the Founder and CEO of McGill and Partners.
Steve has more than 40 years' experience in the insurance industry, beginning at Bland Payne, followed by Willis Faber, and then a variety of leadership roles at JLT until being appointed Group CEO in 2001. At Aon, he became Group President of Aon plc. and was responsible for Aon's worldwide insurance and reinsurance business.
Steve is a recognised game-changer in the risk management industry, known for driving innovation and developing high impact strategies. In 2014, Steve was awarded a CBE (Commander of the British Empire) by Queen Elizabeth II in recognition of his exceptional service to the insurance industry and his humanitarian efforts.
If he wasn't with McGill and Partners, Steve would probably be spending more time with his wonderful wife and grandchildren.
'"I founded McGill and Partners to build a UK-based business with strong International links at the time of Brexit, to work with people who are passionate about pursuing the highest standards of excellence, and to amplify our ability to give back to communities and charities."
To get in touch with Steve, email: steve.mcgill@mcgillpartners.com
No results found.