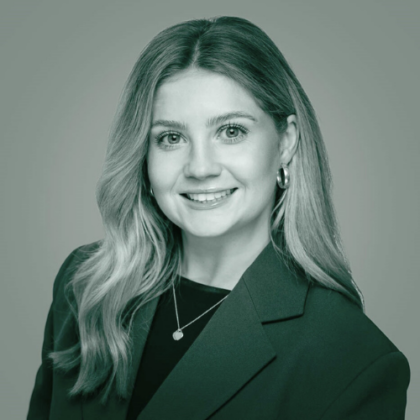 Eimear Smyth
Graduate - Renewables, Power & Energy
Dublin, IE
Eimear is a Graduate in our Renewables, Power and Energy team.
Eimear graduated in 2022 from University of Limerick. She has a BBS with French and majored in Risk Management and Insurance. Having worked in the project management space for a year, she has now decided to pursue a career in the field she studied.
If Eimear was not working McGill and Partners, she would be travelling the world in an effort to experience new cultures and languages.
"I joined McGill and Partners to learn from the best in the industry. The unique culture and innovative environment have not been seen before within the industry and it really excites me to feel part of something special." 
To get in touch with Eimear, email: eimear.smyth@mcgillpartners.com
No results found.