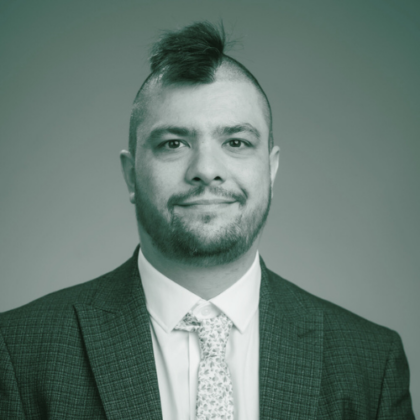 Duane Farrow
Test Analyst (Automation)
London, UK
Duane is an Automation Test Analyst in our Technology team, whose key responsibilities are to create an in-house automated testing capability to support changes to our suite of applications, develop our test strategy and embed Quality Assurance best practices.
Duane has worked for the last 6 years as a Test Automation Engineer, with experience in implementing, tooling and creating automated regression suites for CRM and credit insurance applications. Prior to that, Duane worked in the invoice finance industry, covering an array of roles from Risk to Client Manager.
If Duane was not working for McGill and Partners, he would be running a venue for musicians, artists and social groups.
"I joined McGill and Partners for the opportunity to be part of an exciting, growing, new firm and work again with old colleagues. It is truly refreshing to work with a firm that embraces new technology and aspires to acquire the best talent."
To get in touch with Duane, email: duane.farrow@mcgillpartners.com
No results found.