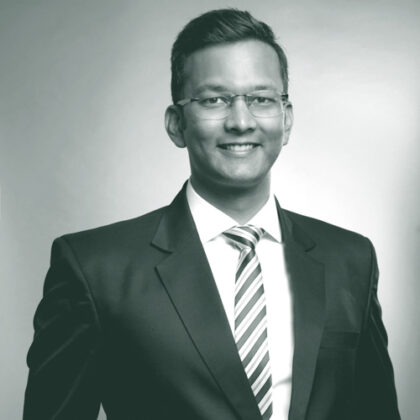 Abhishek Suroiwal
Associate - Treaty Reinsurance
London, UK
Abhishek is an Associate in our Treaty Reinsurance team, focusing on AI, data science, and data engineering.
Prior to joining McGill and Partners, Abhishek worked as a Data Scientist at AXA UK within the Data Innovation team on the Retail side. At AXA UK he designed and developed Machine Learning models using state-of-the-art modelling techniques focusing on customer segmentation, acquisition and retention. He also developed AI tools that optimised the company's internal processes. On the academic front, Abhishek graduated with a Master's in Artificial Intelligence from the Queen Mary University of London. During his time there, he built an AI that could detect COVID-19 using chest X-rays with 88% accuracy.
If Abhishek was not working at McGill and Partners, he would spend his time writing code, gaming, and exploring the world with his wife and his Treeing Walker Coonhound, Coco.
"I joined McGill and Partners for the unique opportunity to deliver solutions to some of the most complex data issues and help build the company's analytics capabilities from the ground up. What stood out to me was the opportunity to work alongside top talent in a new and ambitious broker, offering a refreshing take on employment policies and promotes initiative, growth, and innovation."
To get in touch with Abhishek, email: abhishek.suroiwal@mcgillpartners.com
No results found.