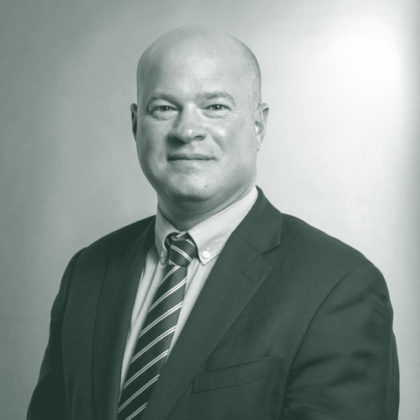 Leighton Williams
Technology Architect
London, UK
Leighton is the Enterprise Architect in our Technology team.
Leighton has more than 20 years of experience working in information technology, with a broad horizontal knowledge across all technology related domains and with a strong vertical focus on application, business and integration domains in particular.
Leighton has worked within the London Insurance Market since 2011 and has had undertaken both permanent, contract and consultancy roles at JLT, WTW, and Lloyds/LIMOSS. Before 2011 Leighton worked for a leading consultancy company for several years operating predominantly within the Media sector on the BBC account. At various points in his career, Leighton has lived and worked overseas undertaking short-term and mid-term secondments in Belgium, Malaysia, Czech Republic and Germany. Leighton joined McGill and Partners in February 2021.
If Leighton was not working at McGill and Partners he would be either a scriptwriter, independent travel consultant or geopolitical analyst/advisor.
"I joined McGill and Partners for the opportunity to work for an exciting, innovative and growing company that was looking to disrupt the existing status quo."
To get in touch with Leighton, email: leighton.williams@mcgillpartners.com
No results found.